REIT in Canada
What is a REIT?
REIT in Canada Explained the Cascadia Green REIT Way
What is a reit
Invest the Proper Way with a REIT in Canada to Earn a Return on Investment
Similar to other pooled investments, a REIT will pool the capital of numerous investors to acquire targeted properties. This makes it possible for individual investors to earn distributions from real estate investments without having to buy, manage, or finance any properties themselves. Properties in a REIT Canada portfolio may include apartment complexes, data centers, healthcare facilities, hotels, infrastructure – in the form of fiber cables, cell towers, and energy pipelines, office buildings, retail centers, self-storage, and warehouses. A REIT invests the capital of numerous investors into a pool of income-producing properties. This makes it possible for individual investors to earn distributions from real estate investments themselves.

In general, the best Canadian REITs will specialize in a specific real estate sector. Properties in a REIT portfolio may include multi-residential buildings such as apartment complexes, retail centers, healthcare facilities, infrastructure, and storage facilities, to name a few. However, diversified and specialty REITs may hold different types of properties in their portfolios, such as a REIT that consists of both office and retail properties.
Many REITs are publicly traded on major securities exchanges, and investors can buy and sell them like other stocks throughout the trading session. Private REITs allow investors to purchase trust units directly from the REIT and not other investors.
Meet Cascadia Green REIT, a Private REIT in Canada
A Real Estate Investment Trust or REIT is a business that owns, operates, or funds income-producing real estate properties such as office buildings, warehouses, storage facilities, etc. There are different types of REITs in Canada including a Private REIT. A Private REIT is an unincorporated, open-ended real estate mutual fund trust and Cascadia Green REIT or CGREIT is one of them.
Comparison
REIT Canada V.S. Individual Property Investment
REIT
Greater levels of diversification
Lower barrier to entry
Portfolio of professionally managed properties
No limit on the number of registered funds one can invest
Ability to invest registered funds at any stage
(RRSPs/RESPs/RRIFs/TFSAs)
Investment redemption options available
Individual Property Investment
Limited diversification if any
Significant funds required
Landlord responsibilities and inconveniences
RRSP limit of $35,000 available only to first time home buyers
Cash on hand required
Funds locked in until refinancing or sale
Why Invest Your Money in REITs in Canada?
REITs in Canada typically provide competitive total returns via high, consistent dividend income and long-term capital appreciation. Because of their low correlation with other assets, they help diversify your investment portfolio, decreasing the risks, and increasing investment returns. Here are the benefits of a REIT in Canada:
Diverse Portfolio
If you have a diverse portfolio, the risk will be lower while increasing the returns in your real estate investing in Canada.
Cost Effective
Investing in a real estate investment trust fund is more affordable than acquiring properties and investing in real estate directly.
Stable Dividend Yields
More consistent investment income as compared to other types of investments.
Inflation Hedge
Property value increases annually with a good net income.
Transparent and More Flexible
More secure due to the listing of restrictions and rules.
Reasons Why REIT Investing is the Best Choice for You
Aside from diversifying your investment portfolio and providing sizeable returns, REITs in Canada offer multiple benefits to investors. Here are some reasons why many prefer investing their money in REITs.
Investment
Real Estate Ownership
Diversification
Predictable Revenue
Steady Cash Flow
Capital Appreciation
Security
Backed by Tangible Assets
Regulated Transparency
Independently Assessed
REIT Structures have a Proven Record
Options
Flexibility
Retirement Plan Eligibility
Automatic Reinvestment
We'll be with you every step of the way, whether it's questions or concerns, we have an answer.
What You Should Know about REITs in Canada
REITs are an excellent way to invest in real estate without having to own or manage the property. Learn the essentials of REIT investing:
REITs in Canada are trusts that own passive real estate holdings
The REIT in Canada is controlled by and started with a declaration of trust. The REIT's trustees maintain legal ownership of and administer the trust properties on behalf of the REIT's unitholders.
Trustees of a REIT in Canada are typically subject to fiduciary requirements comparable to those imposed on corporate directors.
There is no law regulating a REIT's corporate structure. However, contract law and trust law principles apply.
Benefit from preferential tax treatment — trust revenue is allowed to pass through the trust fund into the hands of unitholders, and as a result, income is not taxed at the trust level.
What Sectors of Real Estate Properties Can Reits in Canada Invest in?
A REIT in Canada is one of the best and more stable types of investment available. It mainly invests in real estate properties such as warehouses, apartment buildings, offices, infrastructures, data centers, etc. Most REITs in Canada focus on different types of real estate properties, while others hold on to particular types of properties. The real estate market is broken down into three main categories, namely residential, commercial, and industrial REITs in Canada. Others will invest in all three of these areas, while other real estate investment trusts (REITs) will choose to specialize in only one of these areas (or a sub sector within one of these areas):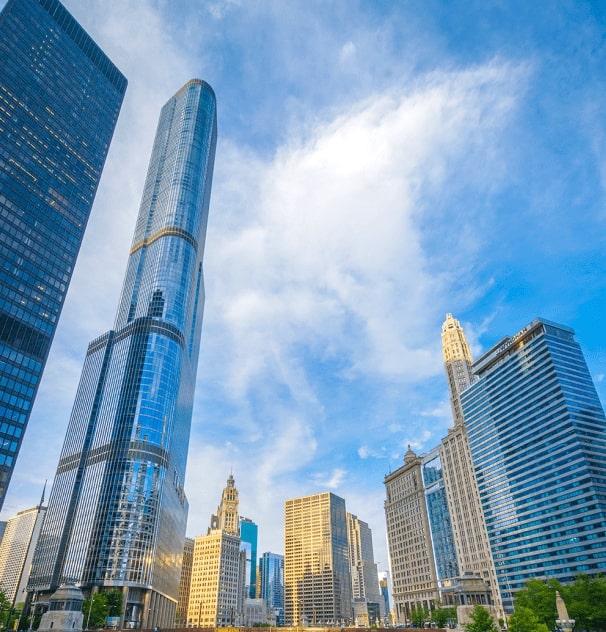 Residential REITs in Canada
Residential REIT in Canada is a type of real estate investment trust that owns and operates rental apartment establishments. It can range from single-family to multifamily apartment complexes. Residential REITs are more recession-proof since housing and rent are greater priorities in most people's finances. If you are planning to choose to invest in a Residential REIT in Canada, you need to consider many things such as the population and job growth in the area. These will dictate traffic and economic growth.
Commercial REITs in Canada
Commercial REITs in Canada focus on the management of commercial real estate properties. Shopping malls and other retail facilities, office buildings, warehouses, and industrial facilities all fall under this type of REIT in Canada. They are more subject to economic changes compared to residential REITs. However, remember that Commercial REITs in Canada make money from rent payments from the tenants. If the retailers have poor sales, it can affect their payments.
Industrial REITs in Canada
Industrial REITs in Canada own and operate industrial buildings and lease space to tenants. Some industrial real estate investment trusts specialize in certain property categories, such as warehouses, manufacturing, production, storage, and distribution facilities. Industrial REITs play a crucial role in e-commerce, assisting with the speedy delivery requirement. It operates by requiring its tenants to pay at least 90% of the net revenues to their investors. However, it is best to check your contact first if you are planning to invest in an industrial REIT in Canada.
Contact Us
Start Investing Early. Contact Professionals from Cascadia Green REIT Today.