Target Assets
Real Estate Investment Trust
Targeting Assets in the Metro Vancouver Area With Our REITs
Get to Know Cascadia Green REIT

The Team Behind Cascadia Green
Here at CGREIT, we have a team of experienced professionals to help you choose the best real estate properties in the Metro Vancouver Area and succeed with your investing. Whether you are a first-time real estate investment trust investor or an experienced one with a diverse portfolio, our dedicated REIT experts will work with you to expand your investments and succeed in your endeavors, in any market condition.
Work with Us, and Our Metro Vancouver Area Assets
Let Cascadia Green REIT show you our real estate investment trust listings in the Metro Vancouver Area. We have quality real estate properties that are worth investing in. Our team of professionals will show you the value of buying and selling properties in the Metro Vancouver Area. We can explain and show the possible returns on your REITs.
Investing Made Convenient with an Amazing and Experienced Community
Finding a REIT community that can understand your concerns is difficult. Not everyone knows the ins and outs of a real estate investment trust. Here at CGREIT, you can find a knowledgeable community that understands how investing works and explains it to you simply. We specialize in REITs in Canada and have assets in the Metro Vancouver Area.
Our Target Assets in Our Real Estate Investment Trust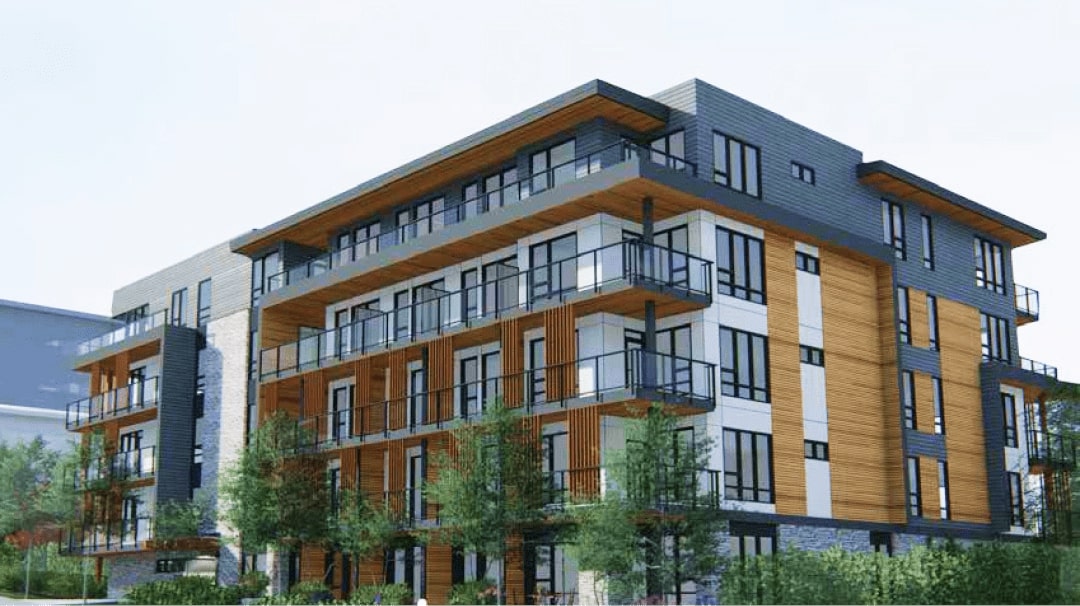 The purchase of a brand new 64-unit rental apartment building in North Vancouver on a forward sale basis. This five-storey apartment building will be situated in the highly desirable neighbourhood of upper Lonsdale, close to the transit system with access to downtown and the beautiful Grouse Mountain Ski Resort.
The building will be composed of various units from studios to three bedrooms to attract a vast range of renters from single working professionals to families who are not in the market to buy. With access to many restaurants, grocery stores, child care center, and community center, this building will be a frontrunner for convenient living in the North Shore making it ideal for REIT investing.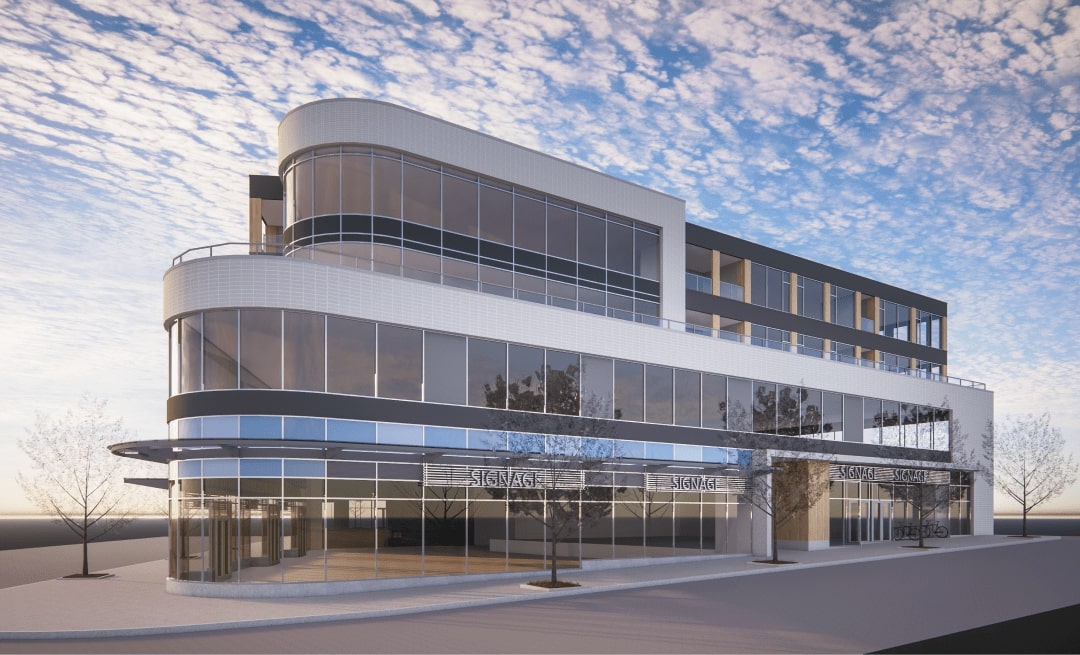 The purchase of multiple outdated commercial spaces in the upcoming Marine Drive neighbourhood will allow for a 4–storey mixed–use commercial and residential rental building with 1 level of underground parking.
This building will be situated in the perfect area for optimal convenience for its residents. Marine Drive in North Vancouver is a well–developed neighbourhood with all of life's conveniences at your doorstep such as clinics, pharmacies, drug stores, grocery stores, restaurants, a mall, and many others. The building will also be directly situated along a major bus route with transit options available to Downtown Vancouver, West Vancouver, Lonsdale Avenue, etc. The walkability of this location will make it a prime opportunity for renters who either work in the area or are looking to limit their need for a vehicle to accomplish simple everyday tasks. REIT investing in these up-and-coming real estate properties right now will guarantee better returns in the future.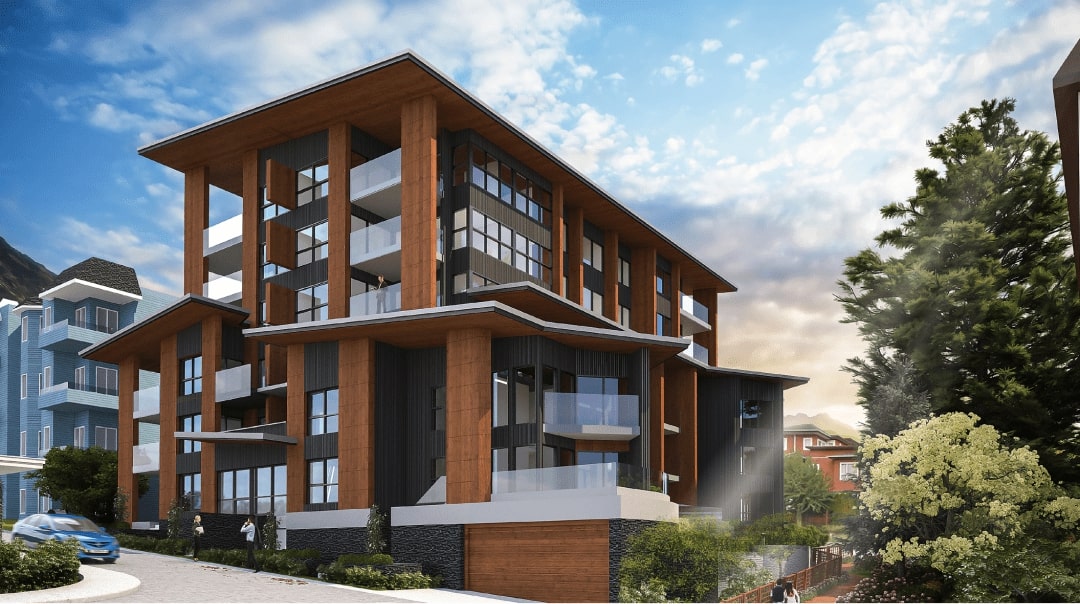 We have a 6 storey building containing 27 rental apartment units and 6 storey building containing 44 rental apartment units, with over two levels of underground parking. A new pedestrian pathway along the south edge of the combined properties is proposed to support a connection between Lonsdale Avenue to the neighbourhood to the West.
Newly built rental apartment building (2022) in a highly desired neighbourhood in North Vancouver with close proximity to Highway 99 for easy access to Downtown Vancouver, Burnaby, and beyond. On a major transit route connecting residents to Grouse Mountain, Lonsdale Quay Seabus station, and Park Royal Mall. The economic growth in this area is continuously increasing making it ideal for real estate investment fund investors.
Reasons Investing in the Metro Vancouver Area is More Ideal and Reliable
Rising Rents
Vacant units had an average asking rent that was 10% higher than the overall average rent for occupied units in Vancouver. This suggests that there continues to be upward pressure that will raise rents further. This is why investing in the Metro Vancouver Area is more advisable, reliable, and stable compared to other locations in Canada.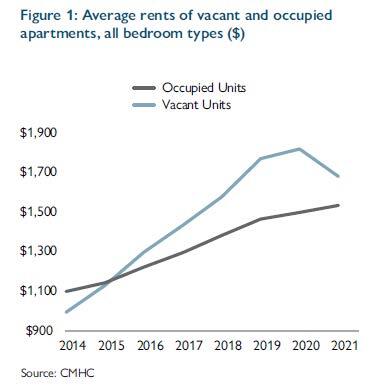 Upward Pressure
Metro Vancouver is seeing a population growth projected at almost 6% in North Vancouver alone between 2020 and 2025. This growth is combined with the current low-interest lending environment, with some of the lowest percentages since 2016. This means the economic growth will consistently increase. When you start your investing in the Metro Vancouver Area, your real estate investment fund returns have the potential to be higher and more stable.
CMHC Statistics
Average Rents
Vacancy Rates
Inventory
2017
2018
2019
2020
2017
2018
2019
2020
2020
North Vancouver District
$1,502
$1,584
$1,672
$1,795
0.9%
1.7%
1.2%
2.8%
1,326
North Vancouver City
$1,333
$1,424
$1,466
$1,544
1.3%
0.8%
0.5%
2.6%
6,320
West Vancouver
$1,833
$1,896
$2,024
$2,003
0.4%
0.6%
1.2%
2.5%
2,327
Comparison
Current Rental Rates in Target Areas
Vancouver
Bedrooms
Average
Minimum
Maximum
N/A
$1,753
$800
$2,445
1
$2,063
$900
$3,800
2
$2,905
$1,400
$4,990
3
$3,798
$2,300
$4,995
North Vancouver
Bedrooms
Average
Minimum
Maximum
N/A
$1,780
$1,365
$2,200
1
$1,960
$1,400
$2,500
2
$2,717
$1,850
$3,425
3
$3,615
$3,295
$4,090
Start Investing with CGREIT. Contact Us Today
A successful investment starts with a simple conversation. Contact us and our team with years of experience in investing will talk to you. Let us know your real estate goals, plans for the future, and dreams. Our professional and experienced experts will show you the successful real estate properties where you can start your investing to turn your goals into reality.

Here at Cascadia Green REIT, we are always ready to help you with your real estate investment trust. Contact us today and let's work together for a more convenient and successful investment.