About Us
An Exclusive REIT Setup for Success
Guiding Your Real Estate Investment Journey
Real estate is known to appreciate in value over time. What better time to start than now?
If you have an existing portfolio, let us bolster your opportunities. We can work closely with your assets and further nurture your relationships to ensure continued growth. We investigate market reports and set appropriate levels that fit your situation. Our job is to identify and analyze tenant trends to help formulate and revise different leasing strategies for your benefit. Our solutions are tailored to help you find the best REIT Canada has to offer!

Executive Summary
Laying the Foundation for the Best REIT in Canada
CGREIT Advantage
The Trust has direct access to a pipeline of multifamily properties, developed by Cascadia Green Development Ltd. The relationship is intended to provide the Trust with acquisition opportunities at favorable values, avoid bidding wars, and always have an outlet for funds in an effort to continuously produce returns. Cascadia Green Development seeks to find land and buildings with high potential for appreciation, providing the Trust with the ability to indirectly acquire such assets at lower costs than may otherwise be available. The expectation is that a low purchase price of strong assets will lead to a better return on investment and diversification of your REIT portfolio.
The Strategy
To acquire multi-family buildings and land in Metro Vancouver's most desired locations in order to build or reposition these sites and capitalize on rental income potential. Due diligence would consider reasonable cap rates, the ability to maintain high occupancy rates, and strong NOI margins, with the intent to hold long term and create a high-value portfolio. Partnering with Cascadia Green Development Ltd. allows the REIT to participate in equity development projects, with the intent of securing the first right of purchase in order to vend in the multi-family property at completion.
The Opportunity
To invest in a Private REIT with a direct source of high-quality assets, a skilled management team, and access to highly sought after, off-market development opportunities. Each Director of the Trustee is an experienced member of their respective industry, through the development, construction, and management of properties across Metro Vancouver. With well-established connections in key sectors of development, lending, and securities, the Trust will be covering important bases of knowledge required to operate a REIT seeking growth.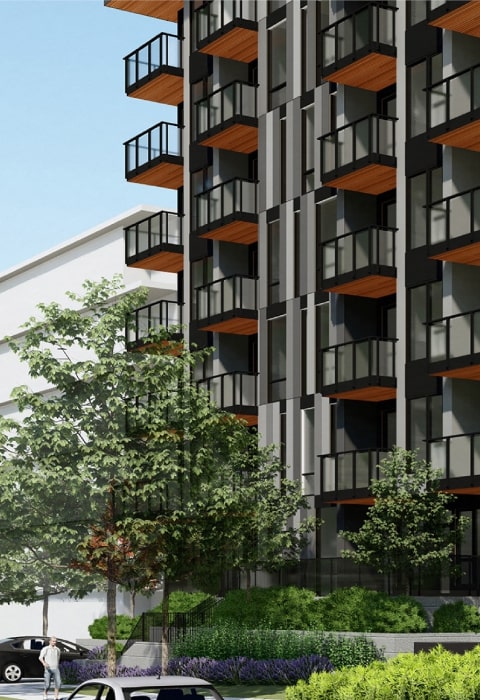 The Rewards at Our REIT
Cascadia Green Development encompasses a team of a highly-skilled professionals with various backgrounds in administration, architecture, engineering, green building, and sustainable community planning. Cascadia Green REIT brings a team with unparalleled expertise and experience, resulting in an award-winning management of properties and acquisitions.

Winner of Awards from the Canadian Home Builders' Association of BC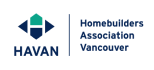 Winner of Awards from the Homebuilders Association of Vancouver
$580M in Managed Projects
15 Successfully Executed Projects
What Makes Us Different?
We understand that the people behind a company are what make it successful. Here at Cascadia Green REIT, we have a team of experienced professionals with the knowledge needed in real estate investing in Canada and connections to help improve and diversify your portfolios. Because of these connections and experiences, we are able to offer off-market properties and reasonably priced developer costs. We want you to earn and save at the same time! All these are made possible by the continuous support of our clients and our hard work.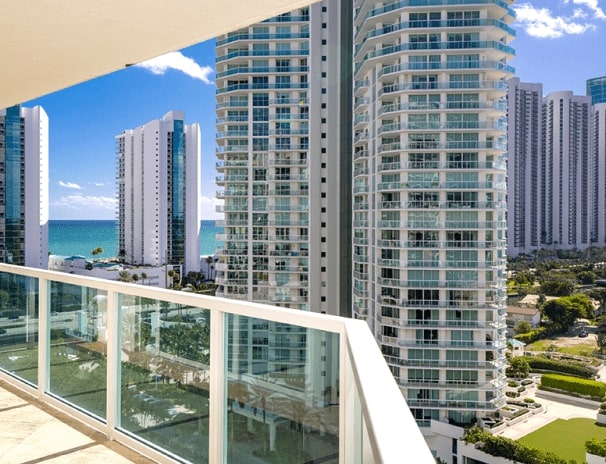 Statistics
Size
$10,000,000 – $15,000,000
Returns
Target Net Annualized Return of 9 - 13%
Unit Classes
Class A: Min $2,500, 1% Asset Management fee
Class F: Min $50,000, 0.5% Asset Management fee
Same Voting Rights per unit
Be a Part of CGREIT
Trying to find the best REITs in Canada can be a challenging and intensive decision. Our professional team is more than ready to equip you with assets with compelling characteristics to make your choices easier. Here at Cascadia Green REIT, we value these facts:
Strategic Avenues for Growth
Benefiting from Industry-leading Techniques
Aligning with Platforms that Bring Measurable Success
Building on Conservative Financial Metrics
Working with an Experienced Management Team
We value your success and want to be part of that journey. Contact us today and let's get started with investing together.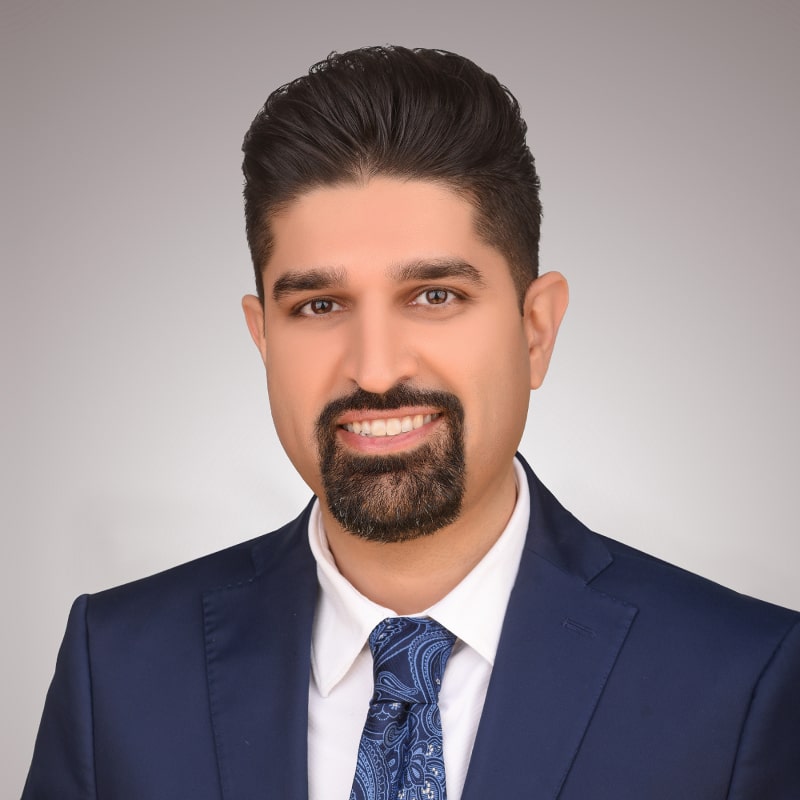 Vishaal Dasoar
Trustee/Chief Executive OfficerVishaal has extensive portfolio management experience, including individual portfolios up to $400 million, and total managed assets exceeding $1 billion. The teams guided by his
leadership have been comprised of up to 40 team members in a single portfolio. Vishaal brings a global perspective with experience in strategic planning across Canada and Hong Kong. Currently, Vishaal acts as the Regional Director of Real Estate for Vancouver Coastal Health, overseeing all properties across the region, including 2.5 million square feet of leased and owned space. A notable deal he oversees is a $300 million land deal with the Onni Group. Vishaal's responsibilities include being a liaison between private and public leaders across the province. With management experience spanning residential, commercial, industrial, and public sectors, Vishaal brings key connections to CGREIT that allow high-value deals to be negotiated.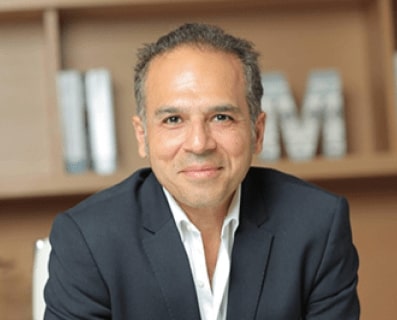 Farzad Mazarei
Trustee/ChairmanFarzad is the CEO of Cascadia Green Development LTD., a North Vancouver based development, consulting, management, and construction company. Cascadia Green Development was founded by Farzad Mazarei in 2009. From humble beginings of single family home builds, Cascadia Green Development transformed into a leading local land development, construction, and planning consulting firm, with a focus on multi-family residential and mixed-use projects. One of Cascadia's latest projects consists of 170 residential units and an additional 17 commercial and office units. Currently Cascadia Green Development has over 500,000 square feet either under construction or in the process of being developed.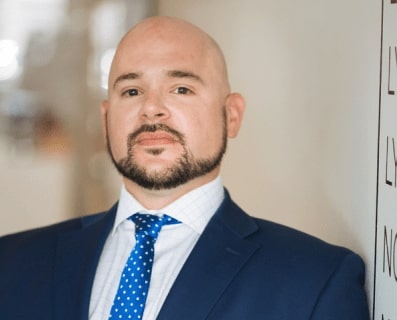 Jon Pezzente
Trustee/Director of AcquisitionsJon Pezzente has been successfully marketing and selling real estate for over 15 years. Based in the community where his client's projects are developed, Jon offers an unmatched understanding and knowledge of up to date market trends, marketing and sales. He has had the privilege of working with industry-leading developers to help shape new communities on the North Shore. The result has been over one billion dollars in sales, achieving the status of being amongst the top 1% of Realtors in Greater Vancouver. The experience, connections and relationships formed over the years have established Jon as a trusted Real Estate advisor.
Contact Us
Start Investing Early. Contact Professionals from Cascadia Green REIT Today.